Gray report condemns failings at heart of Boris Johnson's government
Gray report condemns failings at heart of Boris Johnson's government.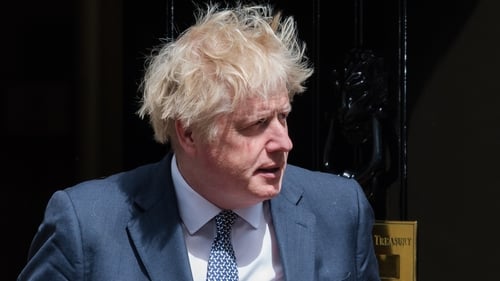 An official inquiry into alleged gatherings at Downing Street and Whitehall during Covid-19 restrictions has said the "senior leadership" in Boris Johnson's government must "bear responsibility" for the culture which led to coronavirus lockdown rules being broken.
The report by Sue Gray said the public would be "dismayed" by a series of breaches of coronavirus rules in No 10 and Westminster.
"The events that I investigated were attended by leaders in government. Many of these events should not have been allowed to happen," she said.
The Metropolitan Police has issued 126 fines for rule breaches in No 10 and Whitehall, with the Prime Minister receiving a single fixed-penalty notice for his birthday party.
But senior civil servant Ms Gray condemned the wider culture that had been allowed to develop under Mr Johnson's leadership.
She said some of the more junior officials who attended parties "believed that their involvement in some of these events was permitted given the attendance of senior leaders".
"The senior leadership at the centre, both political and official, must bear responsibility for this culture," Ms Gray said.
She also said there were "multiple examples of a lack of respect and poor treatment of security and cleaning staff" during the events, which was "unacceptable".
"Many will be dismayed that behaviour of this kind took place on this scale at the heart of government," she said.
"The public have a right to expect the very highest standards of behaviour in such places and clearly what happened fell well short of this."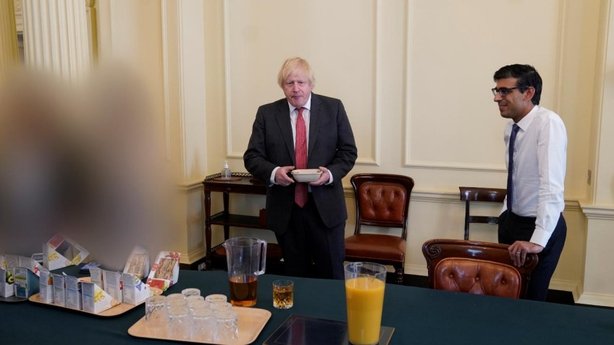 Mr Johnson will apologise to MPs in a Commons statement later.
Ms Gray said at least some of the gatherings in question represented a serious failure to observe not just the high standards expected of those working at the heart of government, but also of the standards expected of the entire British population.
One event in June 2020 involved excessive alcohol consumption, a fight and one attendee being sick, the report stated.
"The event lasted for a number of hours. There was excessive alcohol consumption by some individuals. One individual was sick. There was a minor altercation between two other individuals," the report said.
On another occasion on 15 May 2020, Mr Johnson brought the cheese and wine pictured in a garden gathering from his flat, according to the report.
Ms Gray wrote that the Prime Minister and advisers had a lengthy meeting in his office following a press conference before moving into the garden.
"The Prime Minister brought cheese and wine from his flat. The outdoor part of the meeting lasted for 40 minutes to an hour and they were briefly joined by the Prime Minister's wife, during which time the photograph was taken. Martin Reynolds subsequently returned to the office to continue working," she wrote.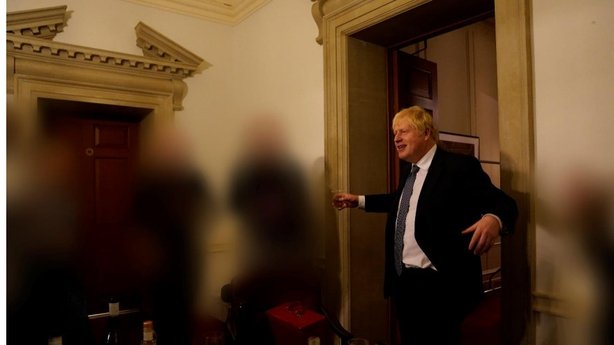 "The Prime Minister remained in the garden until around 19.20. There is a further group of four individuals sitting at a table on the terrace. It has not been possible to identify these individuals, but there is no reason to suggest that this was anything other than a further work meeting."
A leaving do for No 10 communications chief Lee Cain occurred when "Wine Time Friday" in Downing Street would normally take place, the report said.
Ms Gray said she was told the event on 13 November 2020 was not pre-planned and that Mr Johnson had joined the gathering on his way to the Downing Street flat.
The Prime Minister made a leaving speech and was among those pictured drinking alcohol at the event.
The report also said that Mr Cain warned Mr Reynolds and Dominic Cummings the 'Bring Your Own Booze' party on 20 May 2020 was "somewhat of a comms risk" and urged for the event to be cancelled, the report says.
According to the investigation, Mr Cain sent an email to Mr Cummings and Mr Reynolds which said: "I'm sure it will be fine – and I applaud the gesture – but a 200 odd person invitation for drinks in the garden of no 10 is somewhat of a comms risk in the current environment."
The report adds: "Lee Cain says he subsequently spoke to Martin Reynolds and advised him that the event should be cancelled. Martin Reynolds does not recall any such conversation. In addition, Dominic Cummings has also said that he too raised concerns, in writing. We have not found any documentary evidence of this."
According to an earlier, shortened version published in January, Ms Gray's investigation analysed events from 15 May 2020 to 16 April 2021.
The full publication into the parties was sidelined as the Metropolitan Police conducted its own partygate probe, dubbed Operation Hillman.
The force concluded its investigation on 19 May, with 126 fines being issued in total to 83 people.
Yesterday, Mayor of London Sadiq Khan wrote to the acting head of the Metropolitan Police Stephen House to explain the force's decisions over the investigation after pictures emerged of Mr Johnson drinking at a gathering for which he was not fined.