Minister plans extension for pub, restaurant outdoor seating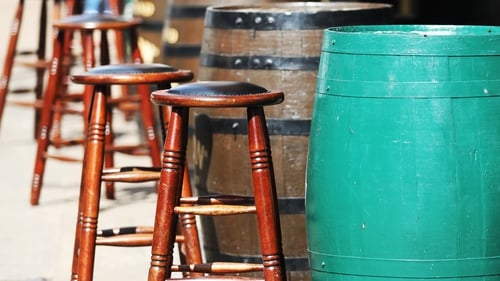 The legislation was first introduced to assist the hospitality sector during the Covid pandemic
Minister for Justice Helen McEntee will today seek Cabinet approval to extend the operation of outdoor seating areas for pubs and restaurants as the hospitality industry enters the summer season.
Minister McEntee will ask her Government colleagues to agree to a six-month extension to the legislation, which permits the sale and consumption of alcohol in outdoor seating areas.
The law is due to lapse on 31 May but the minister will seek an extension until the end of November.
The legislation was first introduced to assist the hospitality sector during the Covid pandemic.
However, Minister McEntee believes that extending its provisions will support the industry as it continues to recover from the pandemic.
The legislation applies where outdoor seating areas have been permitted by the relevant local authority on public land, such as a path.
The minister plans to bring forward a longer-term solution as part of wider reforms of licensing laws.